Check out our October Scholarly Lions!
| | | |
| --- | --- | --- |
| | | |
| Carter Ravenell, Kindergarten, Rm. 7 | Ansu Roberts, 2nd Grade, Rm. 1 | Caseem Martin, 3rd Grade, Room 15 |
| Rakiyah Jones, 1st Grade, Rm. 10 | Demi Carter, 2nd Grade, Rm. 9 | Antonia Eaddy, 2nd Grade, Rm. 11 |
| Keon Churn, 3rd Grade, Rm. 14 | Symir Miller, 4th Grade, Rm. 17 | Troy Redmond, 4th Grade, Rm. 19 |
| Shyheem Jones, 5th Grade, Rm. 22 | Aubree Jones, 5th Grade, Rm. 23 | Mason Cedeno, 5th Grade, Rm. 3 |
| Joshua Christian, 4th Grade, Art | Jahyaah Roberts, 1st Grade, Phys. Ed. | |
| | | |
| | | |
A Message from the Principal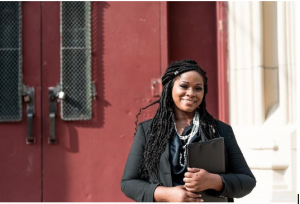 Greetings Howe Family,

Welcome to the 2020/2021 school year. I am honored to serve my third year as the proud principal of Julia Ward Howe Academics Plus School. Although the 2019/2020 school year ended in a way that we least expected, we are excited that the new school year is underway. As you are aware, we will remain virtual until November 17th, the conclusion of the first quarter. School leaders, teachers, and staff have been working hard on creating a virtual learning plan that ensures a high quality virtual learning experience for our scholars. As the proud leader of Howe, I am excited to continue to work in partnership with the entire Howe community to continue the work of improving outcomes for our students whether virtual, hybrid, or in person.

Although this school year was highlighted by an abrupt school closure as a result of the COVID-19 pandemic, this school year was filled with lots of fun learning experiences and student successes. Here are a few of our favorite memories:

*Howe was recognized for four consecutive years or academic achievement.
*Howe experienced increases in academic achievement in literacy and growth in literacy and mathematics.
*We obtained several new community partnerships including Albert Einstein Medical Center and Boy Scouts of America.
*Our scholars were in school every day, ready to learn as we surpassed our attendance goal with more than 62% of our scholars attending school 95% of days or more.
*Chromebooks were distributed to at least 85% of our students prior to the end of the school year.

We are already gearing up for an incredible 2020/2021 school year. Our teachers have attended training sessions to better help all students learn and grow. Our front office team is updating student files and ordering new materials, and our hard-working custodians have spent the summer cleaning our school. Additionally, chrome books have been made available for every one of our scholars to engage in virtual learning.

We will continue to engage our families with outreach and opportunities to have your questions answered. We have already conducted two virtual town hall meetings and a virtual back to school night and we will continue to conduct monthly town hall meetings while virtual.

All of us at Howe look forward to an outstanding school year! We look forward to working with our families and community to support high-level learning. As always, please feel free to reach out to me at 215-400-3650 or at howe@philasd.org with questions or concerns. Together, we can make this school year our best one yet!

Respectfully,

Dana M. Singletary

Our Vision
Howe Academics Plus will serve all students with the right to a great public school close to where they live. Howe will create a safe, rigorous, and innovative learning environment with high expectations, collaboration, and recognition at the center of our work together. All stakeholders participate in empowering student voice in order to help them grow into lifelong learners and the next leaders of our world.  
Our Mission
The Mission of Howe Academics Plus is to provide a learning environment designed to empower all students to become the very best version of themselves by finding success both academically and socially. We will cultivate an environment that provides a consistent, clear understanding of what students need to learn. Students will take responsibility and ownership of their learning through opportunities for leadership and high level cognition in the classroom. In addition, we will actively engage in obtaining and maintaining partnership with all stakeholders in the educational process of our children.  
Rigor
Our central purpose is to create an intellectual climate, ensuring that all students are challenged to meet and exceed high expectations in all subject areas.  
Reading
All subject areas develop and nurture literacy and critical thinking skills  
Relevance
Researched-based information and data is what guides and drives our instruction so that children can make connections between learning and their lives  
Relationship
Our school community demonstrates mutual respect, tolerance, and caring by providing positive academic and extracurricular activities  
Recognition
Our school values recognition of our students, faculty, parents, and community for their talents and contribution